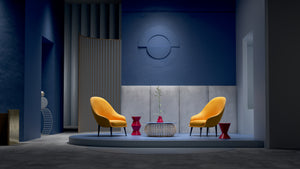 One of Britain's leading manufacturers of LED downlights.
ORLUNA
Lighting is an integral part of interiors, hence it is important to pick a lighting source that not only has the ability to illuminate a space but also to enhance its beauty by being beautifully lit just as nature intended.
JUST AS NATURE INTENDED
Orluna's mission is to offer the world's best lit effect with it's unique LED phosphor bled that has the highest CRI (Colour Rendering Index) on the market which show the truest of colours and accentuates the features, textures and patterns of materials and surfaces.